Donate to Geneva Glen
---
Every monetary gift makes a significant difference to the future of Geneva Glen. The tradition of cherishing our past and seeding our future is possible through your generosity. Thank you for your continued financial support which is vital to the heritage of GG. To learn about giving opportunities at camp, please click on the information below. Click Here to Donate Now!
---
Colorado Gives
This is Colorado's largest one-day giving event and
Geneva Glen has a dollar for dollar matching opportunity!
Donating is easy, your gift is tax-deductible and there is no need to wait until Dec 5th – you can register now and your donation will be processed on the 5th and credited to GG. In addition to the challenge opportunity –
doubling your gift's impact
– there are a couple of nice "bonus" perks for GG if you choose to donate on Colorado Gives Day: 1) your support enters us into a $25,000 grand prize opportunity and 2) every donation made through ColoradoGives.org is boosted by First Bank's incentive fund, which increases the value of every dollar. (Last year this fund covered all our credit card fees and generated $1,000 additional dollars for GG!).

---
Campership Program
The Campership program at Geneva Glen enables children from a variety of backgrounds to experience summer in the mountains. Our philosophy is that diversity strengthens Geneva Glen and we are committed to include as many children as possible in this wonderful summer experience. We ask you to look at Geneva Glen - the priceless experiences you or your children have had, the ways camp has enhanced your life away from the Glen, and the very simple fun and excitement we add to each summer.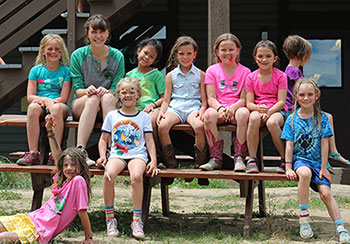 ---
The Gilmore Endowment Fund
The income from this designated fund will provide a permanent source of support for camperships, thus guaranteeing a healthy campership program and the ability for the camp to maintain and promote diversity among campers. Please consider the way camp has enhanced your life or the lives of your children and the very simple fun and excitement added to their summer. After considering these things, make a contribution to Geneva Glen. Your tax deductible gift is genuinely needed and deeply appreciated.
---
Capital Projects
Gifts given annually for capital improvements are used to support the significant building, grounds and facility costs which exceed annual operating income. Geneva Glen's tuition is kept well below the cost of other private camps so that the camp family reflects as much as possible the diversity in our world today. Public institutions receive tax dollars to fund them, Geneva Glen must rely on camper families, alumni and friends to continue making improvements that will see future generations of campers through the 21st century. Upcoming capital projects include:
Forest Management
Trail Reconstruction
Sport Court Upgrades
New Barn
---
All electronic giving is processed through a secure website and all information provided is confidential and viewed only by authorized staff members. All donations are non-refundable. A receipt for your donation will be provided via an email confirmation. Geneva Glen will also mail a confirmation of all tax-deducitble donations. For more information about donating to Geneva Glen, contact Molly Robison, Funds Development Director at molly@genevaglen.org or 303-697-4621 x 21