Knighthood I: June 30 - July 13, 2024
Knighthood II: July 14 - July 27, 2024
Tuition: TBD
Ages: entering 3rd-11th grade
Our oldest and most traditional theme, Knighthood, is scheduled for mid-summer. These storied sessions explore the Arthurian tales, emphasizing personal growth and character development. Traditional ceremonies are enriching and can be both poignant and intellectual - the expectation to be your best self is explored and promoted throughout the camp experience. Campers are encouraged to look within themselves for ways to grow in timeless character traits such as responsibility, courage, patience and humility. Both Knighthoods end with Ladies Court and Knights Induction, one of camp's most traditional ceremonies.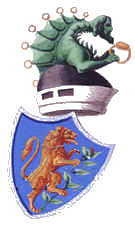 Knighthood I unfolds the history of the Arthurian legends by learning of Merlin. The culminating event of Knighthood I is "Merlin's Masque," an all-day play that takes place in the Council Ring and dramatizes the book entitled The Crystal Cave by Mary Stewart.
Knighthood II picks up where Knighthood I ends in the story line and focuses on the rise of King Arthur, Queen Guinevere, and the coming of Camelot. During Knighthood II, campers cast their votes for a "Court" that will portray the King, Queen, and the Lords and Ladies of Camelot. The final event of Knighthood II is a day-long "Pageant," performed by members of the Court and includes presentations from the campers in the form of music, drama, dance, and gifts.
**Please note: Knighthood I is not a prerequisite to Knighthood II
Some of the events from Knighthood:
4th of July Celebration (KHI)
Merlin's Masque (KHI)
Pulling of the Sword (KHII)
Sword Soliloquy (KHII)
Shields
Avalon
Ladies Court
Knights Induction
Geneva Glen Activities