The Pendragon Society
---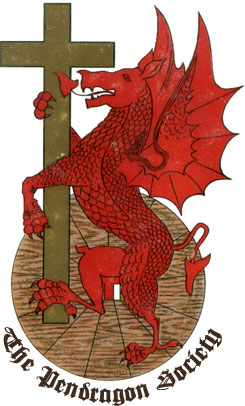 What is the Pendragon Society?
The Pendragon Society is a group of volunteers whose members support the camp by providing volunteer service in the form of manual labor, including construction, maintenance, painting, landscaping, cleaning, or professional services according to ability or skill. Pendragons make a significant financial contribution by providing semi-skilled labor which would otherwise need to be hired or contracted.
Projects Grand and Humble
There are projects of all shapes and sizes. There are projects that are urgent (need to complete before summer!), and others that are endless, like tree thinning (one thousand down, 65 thousand to go)! In keeping with the heart of the Spirit of the Glen, Pendragons are willing to offer humble service of any kind and for any need. Yes, that even includes cleaning toilets and washing dishes! Since many of our alum volunteers used to be on the dish and work crews at one time in the distant past, this will simply be a walk down nostalgia lane! The original Sir Knight, Harold Gilmore, always praised humble service, and considered labor and hard work as the highest way of "glorifying God!"" This value still holds true today. The Pendragon Society is a great way of connecting with the camp through the camaraderie that is enjoyed by laboring together.
Past projects include: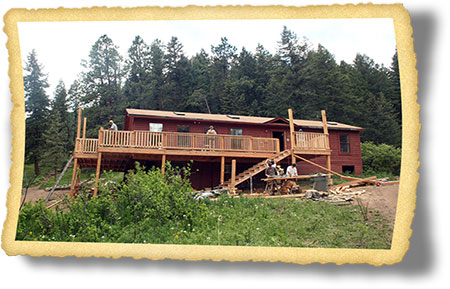 Building the Ashgrove and Mackenzie steps
The Riding Arena
The Asher Ezzell Bridge
Renovations of Cabins 11, 14, and 15
Rebuilding the bell platform
Merlin's Spring
Hilltop Demolition and Deck
The GG Treehouse
The new Boy's Hill Steps
The "Tumes" Renovation
The Outlook Horse Corral
Wellhouse # 5
The Backdoor Trail
The Black Canyon Fire Ring
Tree Cutting and other forest management
Tons and tons of repairs and general cleanup around camp
The Pendragon Volunteer Job Description can be found here
How can I help?
Join the volunteer list by completing the Volunteer Interest Form and be on the lookout for emails about Pendragon Volunteer Days. We want you to indicate areas that you're willing to help out, how much time you may be able to provide and an idea of your preferred schedule.
Volunteers are covered under camp's Workman's Compensation Insurance. Volunteers are expected to observe common rules of safety and not place themselves in potentially dangerous situations. They are expected to stay away from tools or machinery with which they are unfamiliar or have not received training from someone experienced and familiar in their use.
How often do they meet?
In general, the Pendragons gather from 5 to 20 times per year, and in numbers of from 2 to 20 volunteers. Some projects are organized and scheduled, and others are "do-it-yourself."
Who is welcome in the Pendragon Society?
Any loyal friends of Geneva Glen who are able to give of their time and physical labor.
Who do I contact for more information?
Contact the Pendragon Society Coordinator, Pete Mahan at pete@genevaglen.org