Ways to Give
We are so grateful for the generous contributions of time, talent, and treasure from our Camp Family!
---
Donate by Check
To contribute via Check, please make checks payable to "Geneva Glen Camp, Inc." and mail to:
Geneva Glen Camp – Donation
PO Box 248
Indian Hills, CO, 80454
Donate by Phone
If you prefer to donate by phone, contact Anne Baalman at 303-697-4621 ext 12
---
Planned Giving
It is never easy to decide who you would like to benefit from your estate. We hope you might consider Geneva Glen if camp left a lasting impression or benefited your life in some way. We encourage you to think of us in your will, codicil, and life insurance policy. We also accept donations of securities, IRA accounts, stocks, or bonds.
As this is a delicate and important matter, we urge you to consult with a financial advisor, tax consultant, or attorney for information. Planned giving is a meaningful way to protect your legacy and ensure that our mission continues long into the future. We appreciate any consideration you give towards Geneva Glen and are happy to speak with you about the process with no obligation.
Memorials, Tributes, and Recognitions
Would you like to memorialize the life of a loved one or recognize a fellow member of the Camp Family for a birthday, wedding, engagement, birth of a new family member, job promotion, anniversary, or a Knighthood achievement?
Memorial Gift Funds, Tributes, and Recognitions can be set up in any name.
For a $1000.00 donation, we are also pleased to add your loved one to the Geneva Glen Memorial Wall.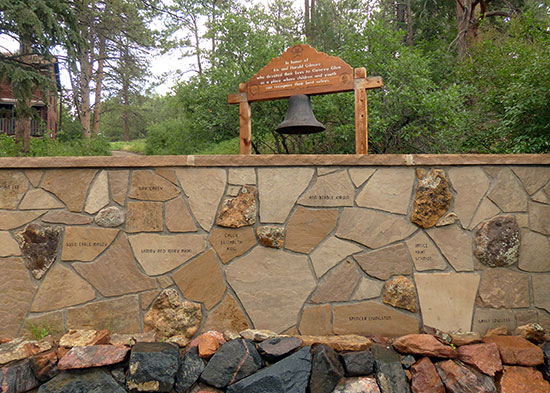 ---
Employee Matching and Time Grants
Many companies and businesses provide their employees with the opportunity to give additional contributions to nonprofits by either matching their donations or donating for volunteer service hours. If you already give to Geneva Glen through financial contributions or volunteer, you may qualify for one of these grants. If you are a member of The Pendragon Society, the Time Grant may be perfect for you! Please contact us to see a list of companies that provide these opportunities or contact your employer's Human Resources Department.
Matching Gift and Volunteer Grant information provided by


Here is sample of some companies that have traditionally offered a Matching or Time Grant incentive program:
Aimco Cares
Alliance Data
Allo Source
American Tower Foundation
Anglo Gold
Aon Foundation
AXA Foundation( Mony)
AT&T
AYCO Foundation
Ball Corporation
Bank of America
Boeing
BP Fund Programs
Cabot Oil & Gas Corporation Caterpillar
Charles Schwab
Chubb & Son
Cingular
Citigroup Foundation
Computer Associates International
Costco Wholesale Corporation
CSG Systems, Inc.
Daniels Fund
Dell
Denver Precision Products
DIRECTV
DTJ Design
E M C Engineers, Inc
Edward A. St. John Foundation
EnCana Oil & Gas
EOG Resources, Inc.
EXXON-MOBIL
Fair Isaac
First Data Corporation
Gannett
Gary-Williams Co. Employee Fund
GDF Suez Energy North America, Inc.
GlaxoSmithKline Foundation
Google
Grainger
Great-West Life & Annuity Ins. Co. Halliburton
Home Depot Foundation
Home Supply
Hunter Douglas
Janus
JP Morgan Chase
Kaplan
Kemper
Key Foundation
Lehman
Lehman Brothers
Lincoln Financial
LMEPAC
Lockheed Martin
McDonalds Corporation Northern Trust
McGraw-Hill
Microsoft
Morgan Stanley
Murdoch's Ranch
Nestle Newmont
Noel-Levitz, Inc.
NREL
Oppenheimer Funds
Pacific Western Tech.
PBG Foundation
Pepsi Bottling
Pfizer
Piton Foundation
Project Worldwide
Prudential Foundation
PulteGroup, Inc.
Rincon Research Corporation
Rose Founation
Safeco Insurance
SallieMae Fund
Schwab Foundation
Scitor Corp.
St. Paul Travelers Foundation
State Farm Foundation
Storage Tek
Subaru of America Foundation
Sun Microsystems Foundation, Inc.
Target
Teledyne Technologies
Temple-Inland Foundation
Teoco
Tetra Tech Em, Inc.
The Pepsi Bottling Group
The Pfizer Foundation
Thomson- West
Thrivent Financial
TIAA-CREF
Tomkins Corp. Foundation
Tractebel
TransUnion
Travelers
Tyco
U.S. Bancorp Foundation
U.S. Bank
United Health Group
Union Pacific Corporation
United Airlines
United Launch Alliance
United Technologies
USAA
Verizon
Visa, Inc.
VMware Foundation
Wachovia
Wachovia Foundation, The
Warranty Group
Wells Fargo
West Group
Western Union Foundation
Whiting Petroleum Corp.
Xcel Energy
XILINX
XL America
---
King Soopers Community Rewards Program
Help us earn up to $125,000 per cycle! All you have to do is link your SooperCard to Geneva Glen and then swipe your SooperCard (or enter Alt ID) when you purchase groceries at King Soopers in Colorado!
Register your SooperCard at www.kingsoopers.com/communityrewards
Select "Enroll Now"
Sign In or Create a New Account
Choose "Community Rewards" from the left menu
"Enter "Geneva Glen" under "Find an Organization"
Click "Enroll"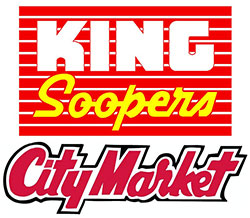 ---
AmazonSmile
Get Ready for Holiday Shopping and Support GG Through AmazonSmile Year Round! Your Amazon purchases support GG - Amazon donates 0.5% of the price of your eligible AmazonSmile purchases to Geneva Glen. When you first visit smile.amazon.com, you will login with your same Amazon account info and you will be prompted to select Geneva Glen from their list of charities.
---
Donate Your Car, Truck, Trailer, or Boat
Do you have a vehicle in decent condition or trailer that could be used at Geneva Glen? Most vehicle donations will be directed to our partner, Cars Helping Charities, which will pick up the vehicle, sell it, and send the proceeds from the sale to Geneva Glen. You will also be able to deduct your donation on your taxes. In some cases, we may have a need for trucks or trailers that fit camp's needs. In that case, please contact us prior to filling out the following form.


Click here to donate
---