W.I.L.D
---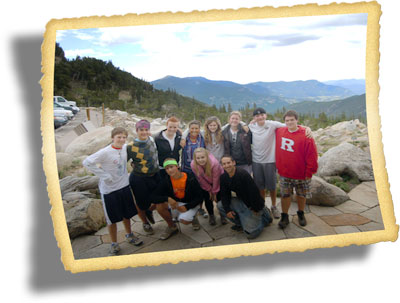 Minimum Qualifications
Training and/or experience in environmental education and outdoor living skill activities (must be documented); NOLS training preferred
Current first aid and CPR certifications
Ability to set up program, and to teach skills to staff and campers of all ages
Ability to supervise assistants
Desire and ability to work with children outdoors
Ability to work with one's peer group
Ability to accept guidance and supervision
Good character, integrity, and adaptability
Enthusiasm, sense of humor, patience, and self-control
College student or at least 19 years of age
Responsible To
Program Coordinator / Program Director / Executive Directors
Camp Goals
Our goal is to provide youth with a summer camp experience that: promotes the discovery of one's own dignity and worth; develops empathetic, culturally competent campers who welcome and respect all individuals, regardless of what they look like, how they identify, where they come from, their socioeconomic status, their faith and who they love; stimulate a love for and care of the natural world; develop commitments to enduring values and respect and inspire service and responsibility to foster exemplary school and community leaders.
General Responsibility
To plan, direct, and supervise camp's environmental education and outdoor living skills program.
Specific Responsibilities
Explain procedure for overnights to staff during orientation
Ensure each overnight site is properly equipped with stove, matches, etc...
Monitor use of equipment such as back packs, tarps, pots and pans, replace and repair when necessary
Oversee area for safety measures
Ensure all out-of-camp trips are properly prepared for and executed
Teach basic outdoor living skills to campers and staff
Teach sound environmental stewardship to campers and staff
Assist in packing all materials and supplies at end of season
Fulfill all obligations as a counselor to personal cabin/dorm
Evaluate to current seasons and make recommendations for equipment, supplies, and program for following season.
These are not the only duties to be performed. Some duties may be reassigned and other duties may be assigned as required
Essential Functions
Ability to lead campers, staff on rigorous hikes
Ability to react, move quickly in a case of emergency
Ability and proper certification to drive a car.